Cloud computing presents some common challenges that require an equally responsive set of solutions. To tackle the top 18 cloud challenges, Forrester created quick start cards providing step-by-step guides to resolving these challenges.
From escalating cloud costs to migrating apps to the cloud to preparing for a cloud contract negotiation, this Forrester report provides the core principles and key steps to resolution. For example, a key step to the challenge of moving enterprise apps to the cloud is "Follow migration best practices such as dependency mapping and performance measurement." And this report provides insightful quotes from industry peers describing their cloud challenges and resolution approaches.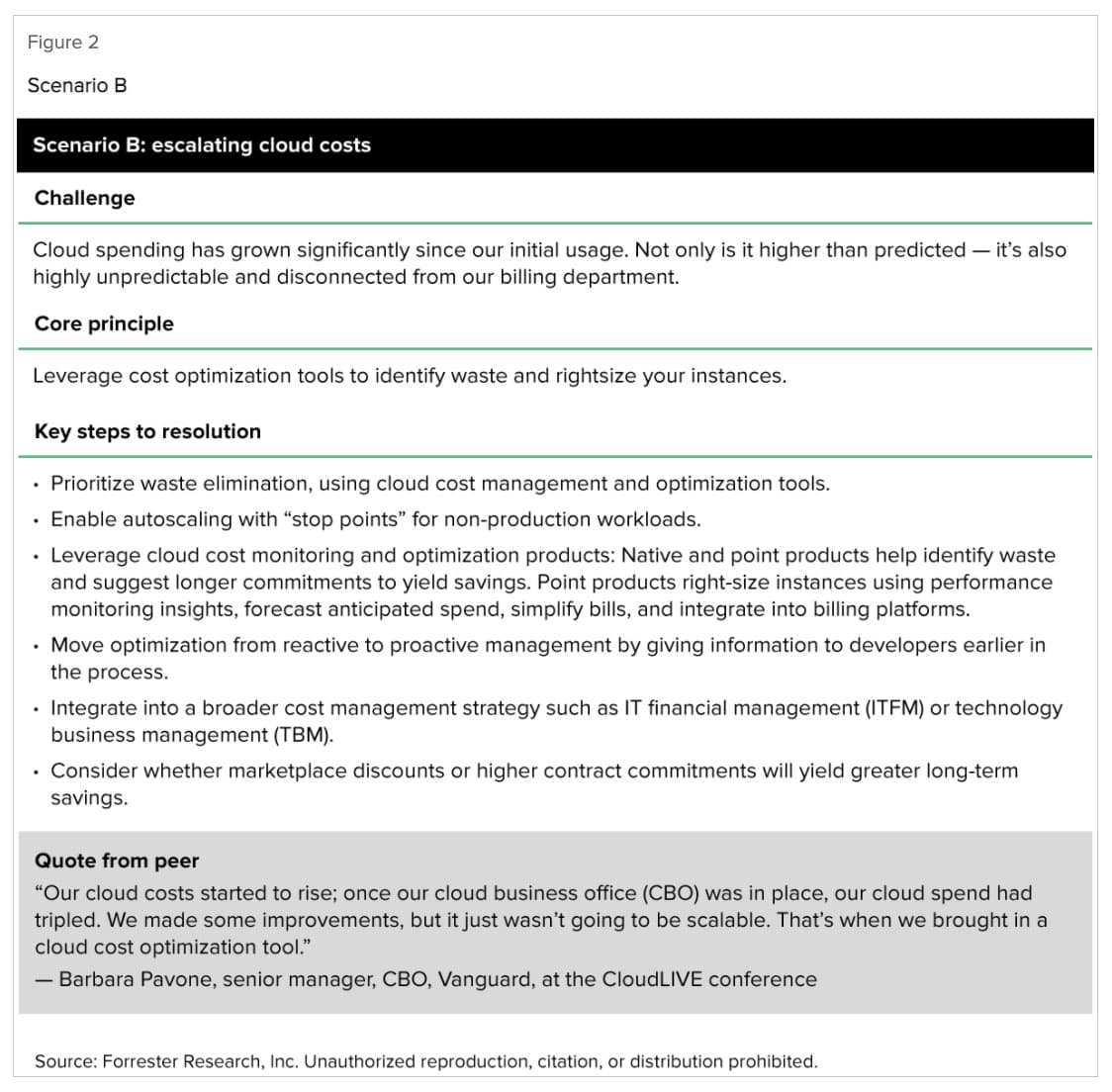 Download Forrester's Quick Start Cards today to resolve your most critical cloud challenges.