Improve your cloud journey with Flexera and AWS
The Flexera 2021 State of the Cloud Report (previously known as the RightScale State of the Cloud Report) reveals cloud computing trends from spend allocation to cost management to strategies.
This year's report shows the majority of organizations do not have the right information or visibility into their applications to move to the cloud. Successful migrations to cloud require proper planning and analysis to determine the right applications to move, their associated key application dependencies, the best pricing model and much more.
That's where Flexera's partnership with Amazon Web Services (AWS) comes in. Whether you're considering public cloud, private or hybrid, we have you covered. Flexera is fully integrated with AWS and the AWS MSP Partners, enabling you to increase your value by helping your customers with the right insights, control cloud costs and streamline operations.
Flexera and AWS help you across your cloud journey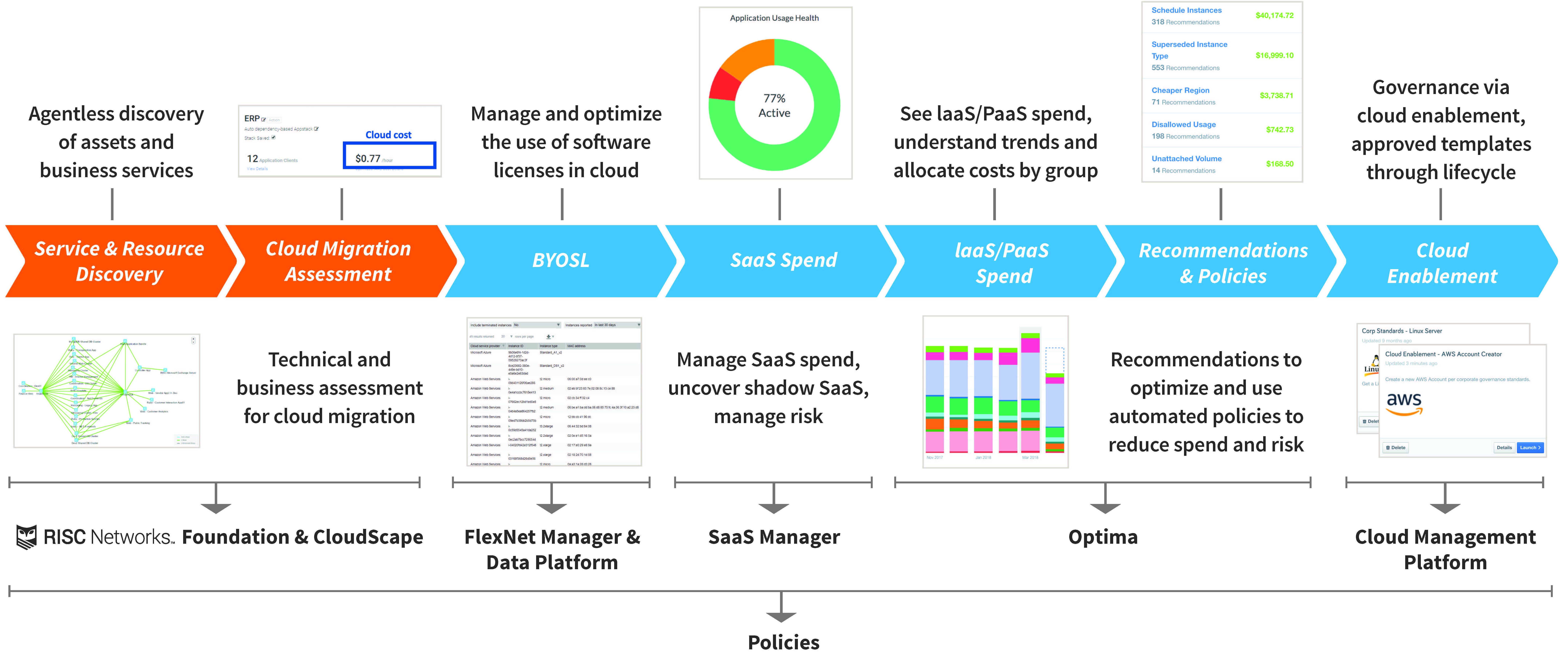 The urgent changes to business operations and procedure as a result of the COVID-19 pandemic have caused these plans and adoption to increase exponentially. Download the full report to gain key insights and make better decisions across your cloud journey today.
View select charts from the full report