What you need to know to navigate the cloud with confidence
Cloud management, cloud optimization, cloud spend, cloud migration, cloud modernization—what does it all actually mean?
Whether you're new to the cloud or still trying to figure it out, cloud skillsets are in high demand. In fact, 75 percent of respondents in Flexera's 2021 State of the Cloud Report identified a lack of resources and expertise as one of their top challenges.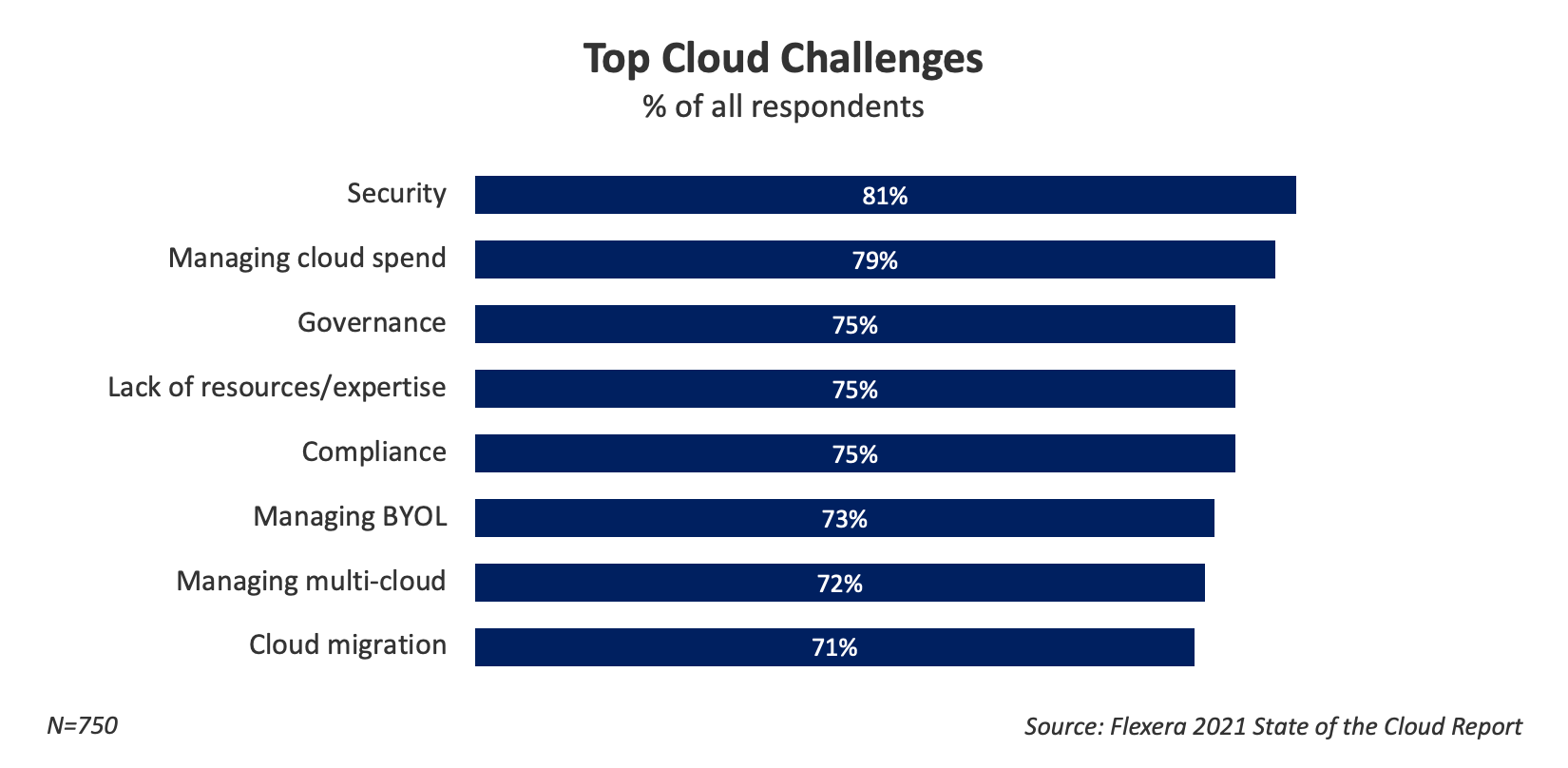 Businesses struggle with upskilling employees who don't have cloud experience. But Flexera's new cloud curriculum will help advance your cloud knowledge so you can become a pro.
In this webinar, you'll hear from Brian Adler, Flexera's Senior Director of Cloud Market Strategy, as he discusses foundational cloud concepts and terminology. This primer will enable you to broaden your experience, understand cloud lingo and become familiar with key elements of cloud computing. You'll also have the opportunity to anonymously submit questions for discussion.
Watch this webinar to learn from Flexera's 20 years of cloud industry experience.