Utilizing the cloud is an easy choice. Gaining the ability to use only the resources you need exactly when you need them is a major advantage when it comes to innovation and development speed. However, the inherently variable nature of cloud costs introduces new problems when it comes to setting budgets and identifying the many provider savings opportunities.
Top cloud initiatives for 2022 across all organizations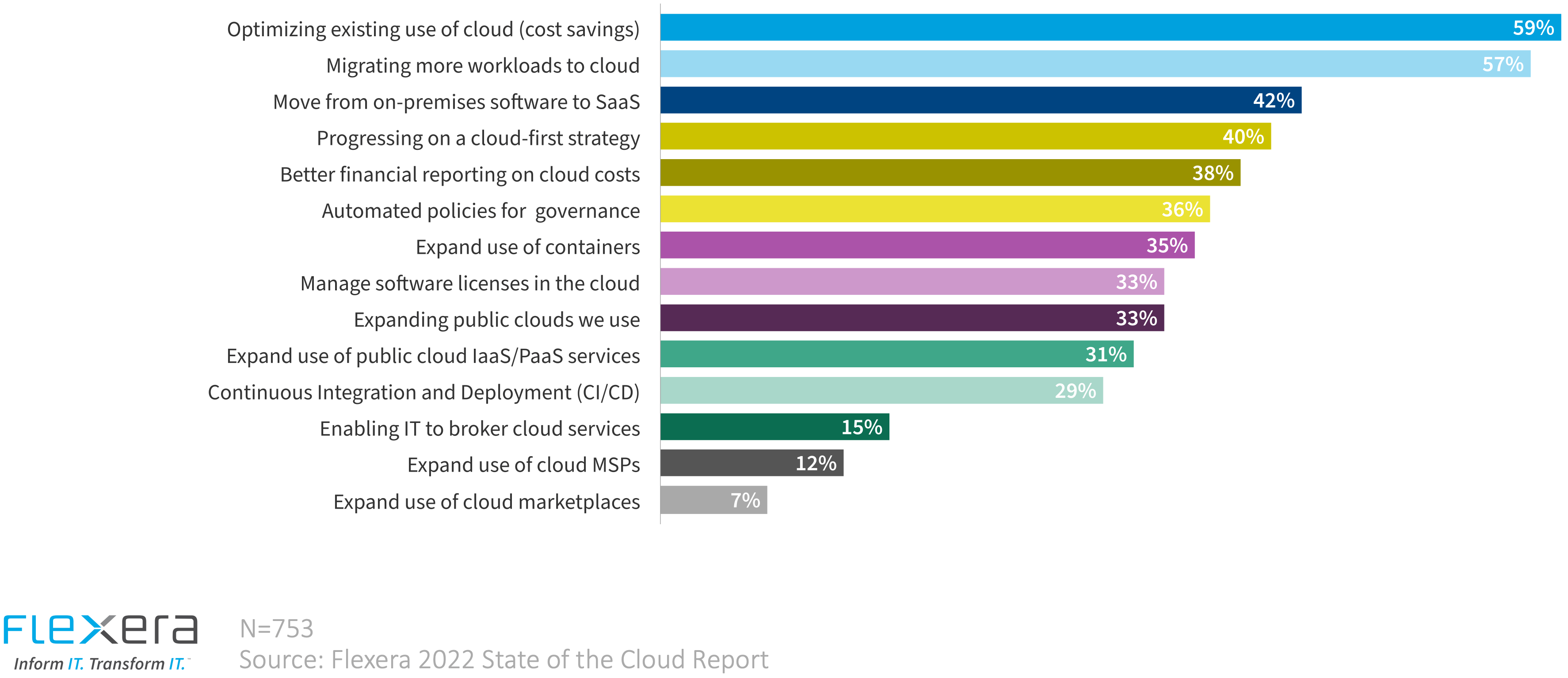 Cloud providers have a multitude of different savings options available for their customers but identifying those opportunities to take advantage of those savings—one of the core principals of FinOps—can be very daunting. Cloud spend must be constantly monitored to identify unexpected spikes or declines, and both problems are exacerbated by the volume of data in the modern hybrid and multi-cloud environment.
Join us for our upcoming quarterly Cloud Optimization webinar to learn how you can quickly set limits to identify spend anomalies, find the right cloud savings opportunities to pursue and report on, and learn how we've enhanced Flexera Cloud Cost Optimization to help any organization run a healthy FinOps practice to get the most out of every cloud dollar.
Speakers
Curt Wilhelm
Senior Product Manager
Flexera
Tanner Luxner
Product Marketing Manager
Flexera