You'd likely agree that comprehensive asset assessment is essential for planning—but year after year, IT executives draft their annual plans with a shocking lack of visibility into their organizations' IT infrastructures, the individual assets that comprise them, their per-unit costs and their many complex interdependencies. In fact:
Unprecedented demands have been placed on IT infrastructures and the executives who manage them—and these are only expected to increase as we enter a post-pandemic era. Many organizations simply aren't getting the most out of their current tools, including IT service management (ITSM) and IT financial management (ITFM), due to poor data quality and fidelity between vendors.
And as the stakes grow even higher, it's essential that you use the best data, tools and resources available to get the comprehensive visibility and responsive control that allow for a strategic IT planning framework.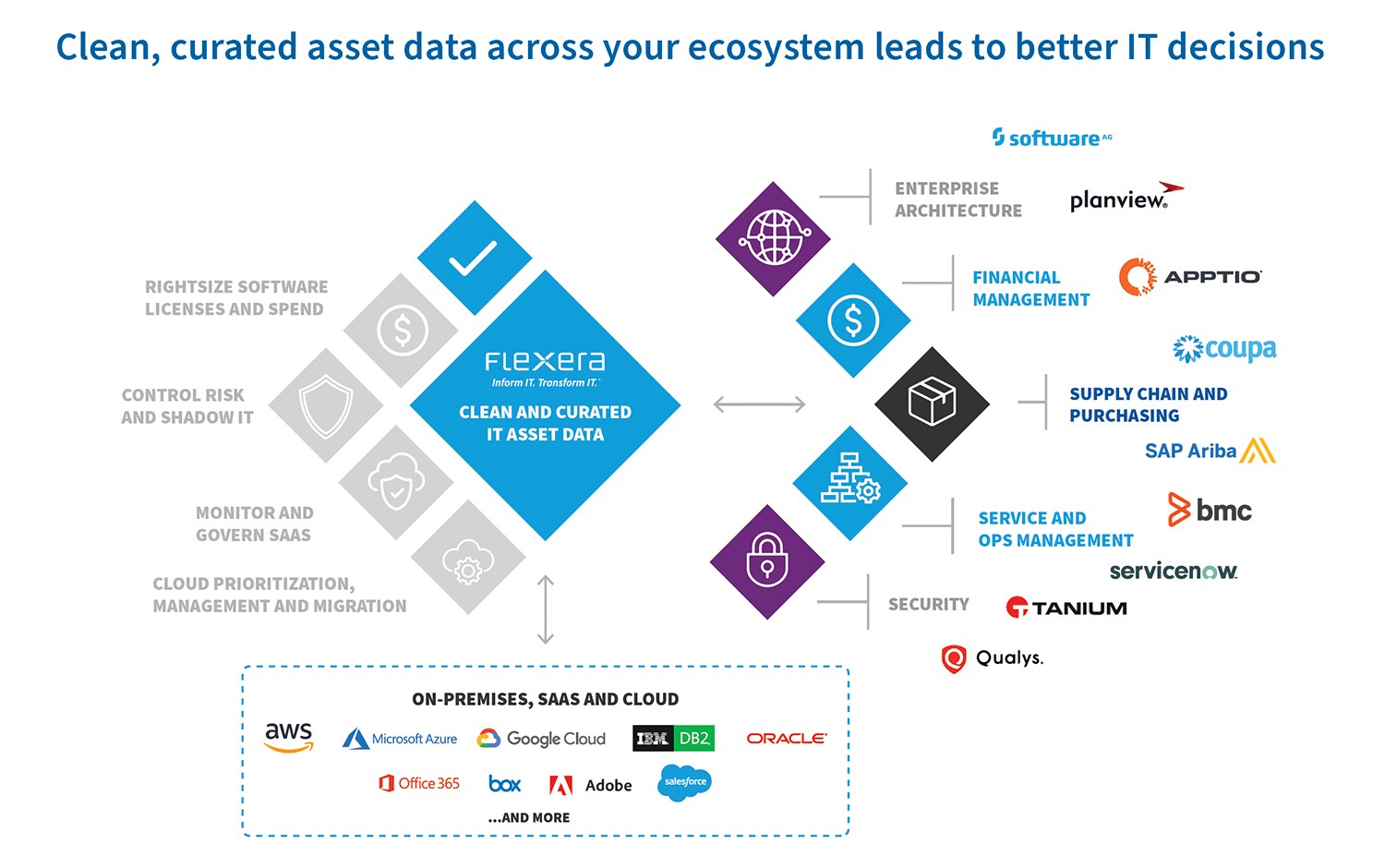 Download Flexera's precision planning guide to find out how much more effective and precisely targeted your strategy and budget could be if you had comprehensive visibility of your entire IT estate.