According to Gartner®, "CIOs must be able to answer the question, 'Why does IT cost what it does?'" 
From talking to CIOs across hundreds of client inquiries, we believe that CIOs and the wider business often do not agree on the answer.
CIOs are often told, "IT is too expensive." CIOs, in turn, put the blame on the business's ever-increasing demand to consume IT. 
Who is right? The truth is that possibly both are right. But the answer should lie in objective, provable indicators of success."
Gartner portfolio view of IT cost optimization helps solve this dilemma. 
Figure 1 shows the portfolio view of cost optimization. This splits activity into the supply and demand of IT, and then further into two subsections.  
Figure 1: The Portfolio View of IT Cost Optimizaiton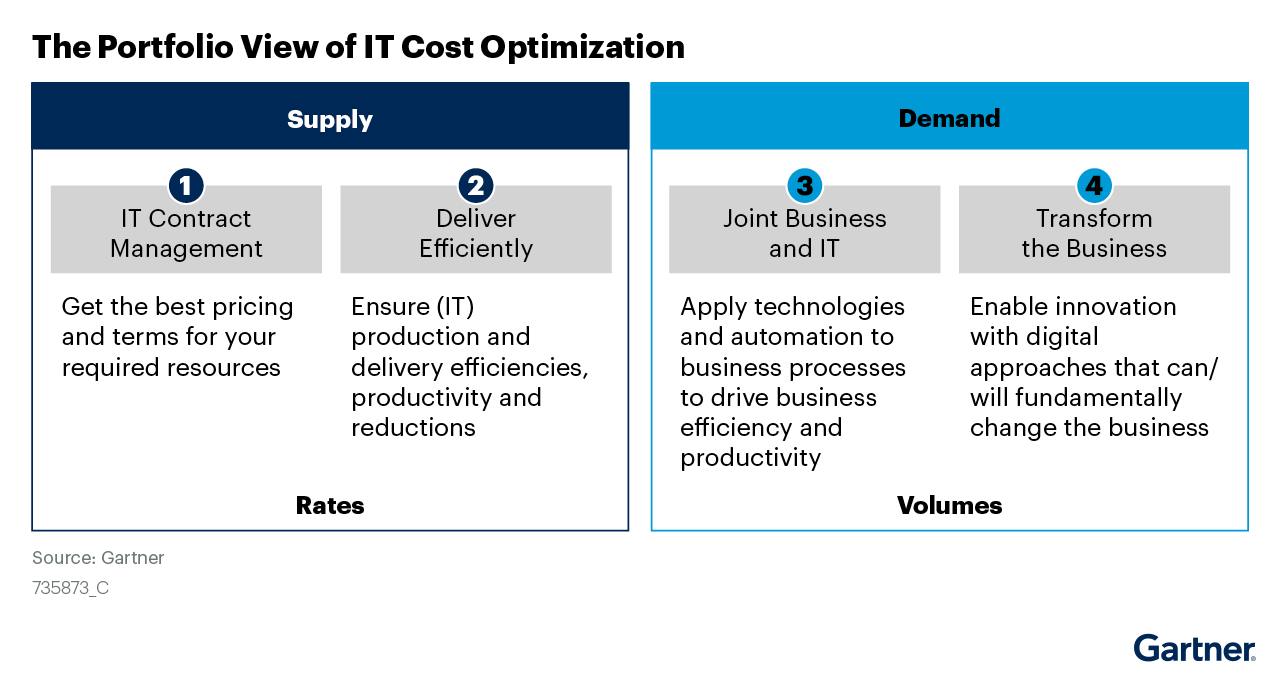 According to Gartner, "IT efficiency can be further split into these three categories: Asset utilization, resource utilization and strategic decision making." 
Figure 3 from the report shows the key elements of IT efficiency.
Figure 3: Key Elements of IT Efficiency

According to Gartner, "This research assumes a certain level of financial maturity—that organizations already have fundamental best practices in place, across financial transparency (data, baselining and cost control) and procurement and vendor management. Thus, organizations can effectively manage their IT cost base from a pricing perspective. This research looks at how to demonstrate these successes using several different data points." 
The report also recommends SAM, ITAM and cloud management tracking tools to prove success. 
Download the full report for more ways to prove successful IT cost management. 
*Gartner, How to Demonstrate IT Cost Management Success, Bryan Hayes, Cesar Lozada, 11 May 2021