It's no secret—organizations of all sizes are investing heavily in IT service management (ITSM) and IT financial management (ITFM) solutions. This makes sense; implementing process tools and streamlining for effectiveness is key for IT. However, these tools don't deliver the entire IT service or financial picture, and they typically get fuzzy when it comes to the details.
Your ITSM platforms can tell you about workflows, service desk and problem management; your ITFM platforms can tell you about budgeting, service costing and general ledger alignment. What your ITSM and ITFM cannot tell you:
Will you be out of compliance if an IT request is fulfilled?
Are the applications requested at end of life or end of support putting your organization at risk?
What percentage of your spend is on databases and with which vendors? Could you reallocate your licenses more effectively or save money on underused licenses?
It looks like your organization has $10 million in duplicative software; could you rationalize your applications?
And an endless list of questions that would help you rightsize across your estate, reallocate funds more effectively and reduce risk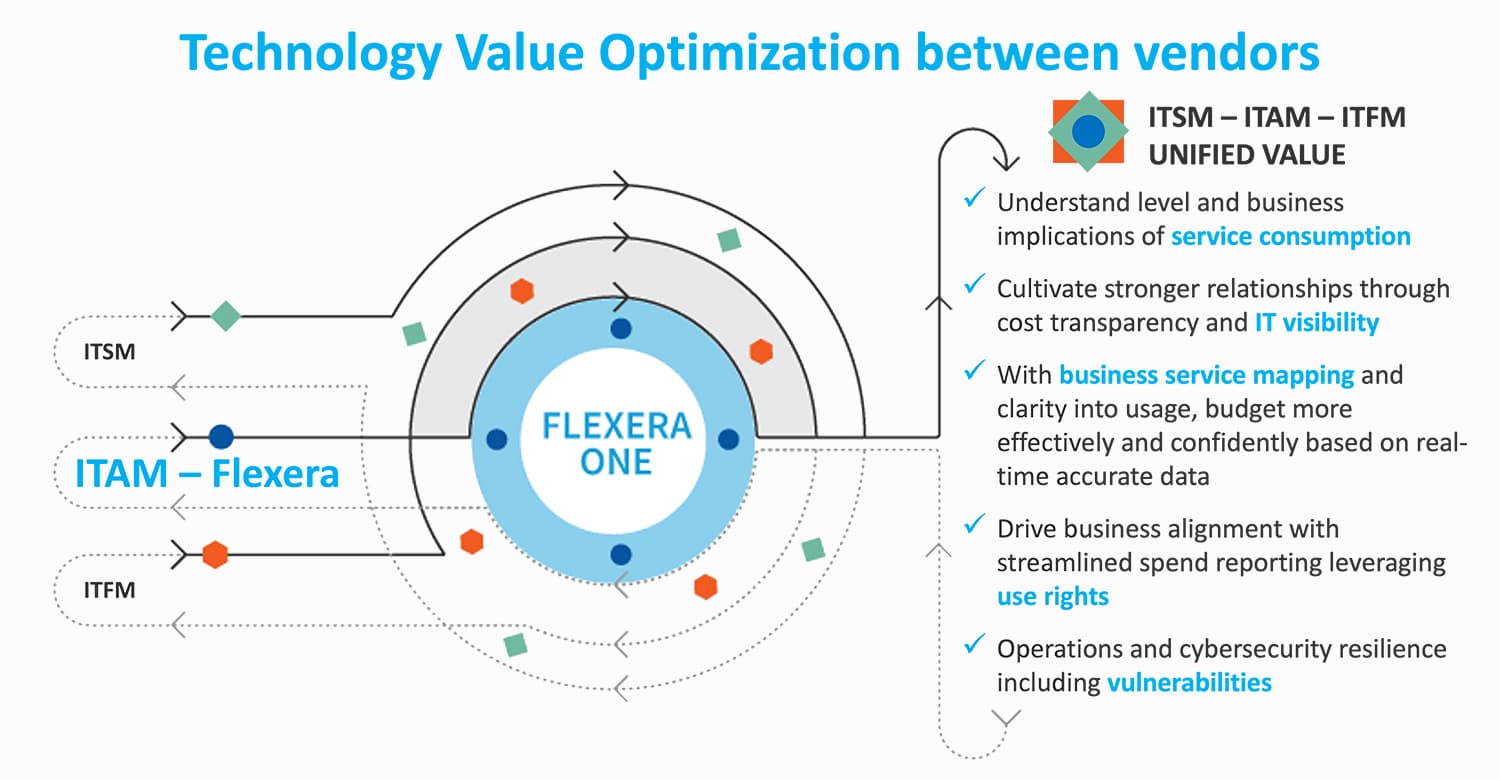 Join Flexera's Mark Bradley, Senior Product Manager, to find out how to optimize your investments in ITSM and ITFM so they pay dividends. You'll see your way to getting the answers that will fuel better-informed decisions and a more effective strategic plan for your organization's IT.