IT budgets are growing…and shifting
As the wave of digital transformation across all industries continues, the dollars spent on these initiatives are increasing, and the focus of that spend is shifting. In years past, on-premises hardware and software were the dominant line items on many organizations' financial ledgers, but as the cloud continues to evolve and mature, these dollars are finding their way into these cloud services.
The Flexera 2022 State of Tech Spend Pulse provides insight into the technology spend initiatives undertaken, and the challenges encountered, by a global respondent pool of 501 IT decision makers and influencers. This year's report illustrates that spend on assets such as on-premises software has declined year over year, while cloud-based offerings such as SaaS have had significant gains over that same period.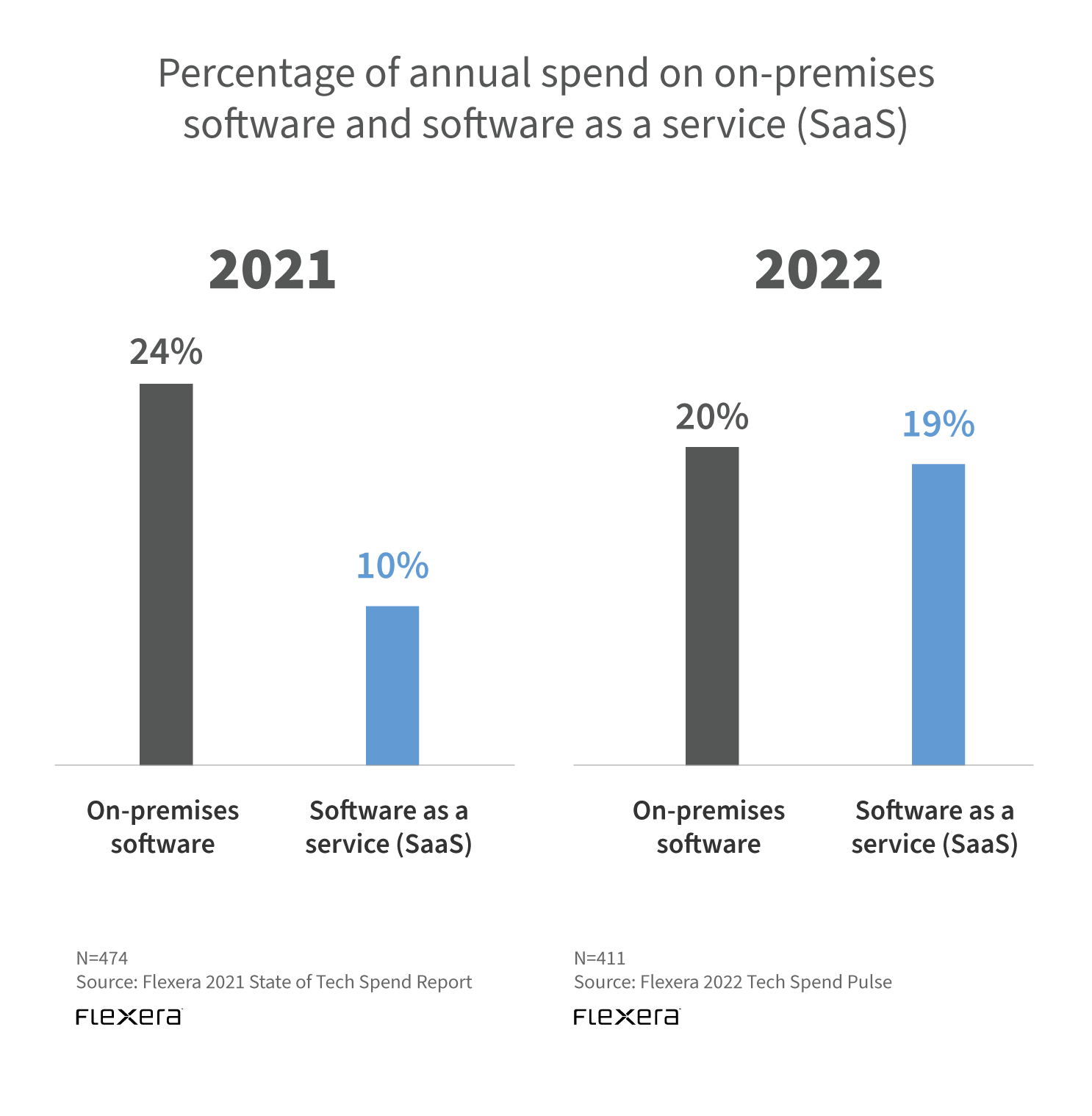 Watch the Flexera 2022 State of Tech Spend webinar to gain insight into the current and future states of technology spend across organizations of all shapes and sizes, and learn how to leverage those insights to refine your own tech spend strategy.
Speakers
Brian Adler
Senior Director of Cloud Market Strategy
Flexera
Kevin Miller
Director, Product Marketing
Flexera