Flexera is recognized as a Representative Vendor in the 2021 Gartner Market Guide for Software Asset Management Tools
According to Gartner, "Software asset management (SAM) tools aim to simplify the complex world of license and SaaS subscription management. Due to the varying scope and complexity of SAM, organizations are struggling to identify and select a singular tool to meet the modern demands of SAM. Many organizations struggle to realize the value from SAM tools due to a lack of SAM resources and expertise. Given the diverse and variable requirements associated with SAM—sourcing, procurement and vendor management—leaders should use this market guide to select the right tools to support their SAM strategy."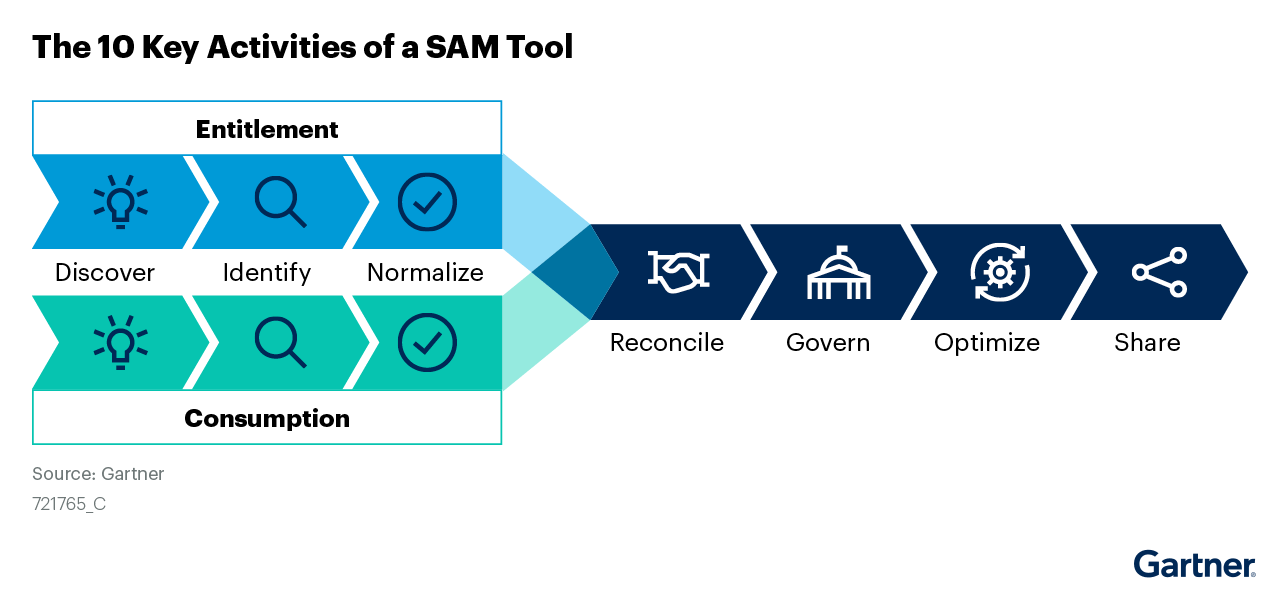 In this guide you'll find:
An in-depth market analysis of SaaS spend and SAM trends
A strategy framework for selecting a SAM tool, plus an overview of the SAM tool market
Vendor profiles in the SAM tools category, including Flexera
Recommendations for selecting the right tool to support your SAM initiative
And more
Read the guide to discover which SAM tool fits your IT needs and to develop a broader SAM strategy for your organization.
*Gartner, Market Guide for Software Asset Management Tools, Ryan Stefani, Jaswant Kalay, 20 September 2021