The case for a proven IT asset management solution

As IT asset portfolios grow, it becomes too tedious for asset managers to maintain adequate visibility of the portfolio, to understand where all of the assets are deployed, and to keep current on critical end-of-life (EOL) information.
For many IT leaders, operations and support costs can reach as high as 63% of their (non-personnel) expense. Frequently, these are costs that are not efficiently driving the business – duplicate licenses, aged infrastructure, or worse – audit findings with significant penalties. Due to the complexity of today's enterprise environments, visibility is also extremely difficult to obtain.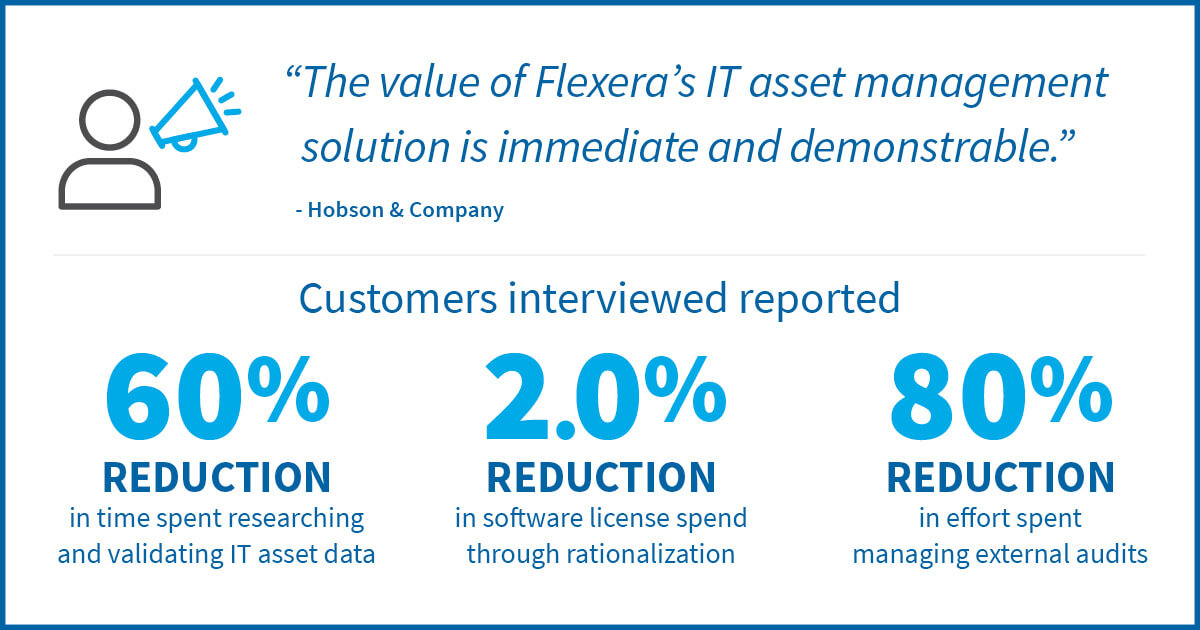 In this study conducted by Hobson & Company, a leading research firm focused on return on investment studies, Flexera Data Platform customers were able to:
Obtain clarity into their environments
Reduce time to research and validate IT asset data
Reduce operations and support costs
Reduce their risk of a security breach