Understand hybrid IT infrastructure and vulnerability trends
The IT landscape is rapidly evolving as enterprises digitally transform and respond to major market and societal upheavals. Keeping your technology assets secure, well-governed and cost effective is a formidable challenge.
The inaugural Flexera 2021 State of IT Visibility Report combines detailed survey respondent information with the industry expertise and data of Flexera's renowned Secunia Research and Technopedia research teams to shed light on what's happening with information technology and the data that supports the wealth of business initiatives around the world.
Nearly half of survey respondents listed vulnerabilities as their greatest concern for their IT assets. And the most vulnerable category by end of life (EOL) and end of service (EOS) was operating systems. But what does this mean for your organization?
Please rank your greatest concerns regarding your IT assets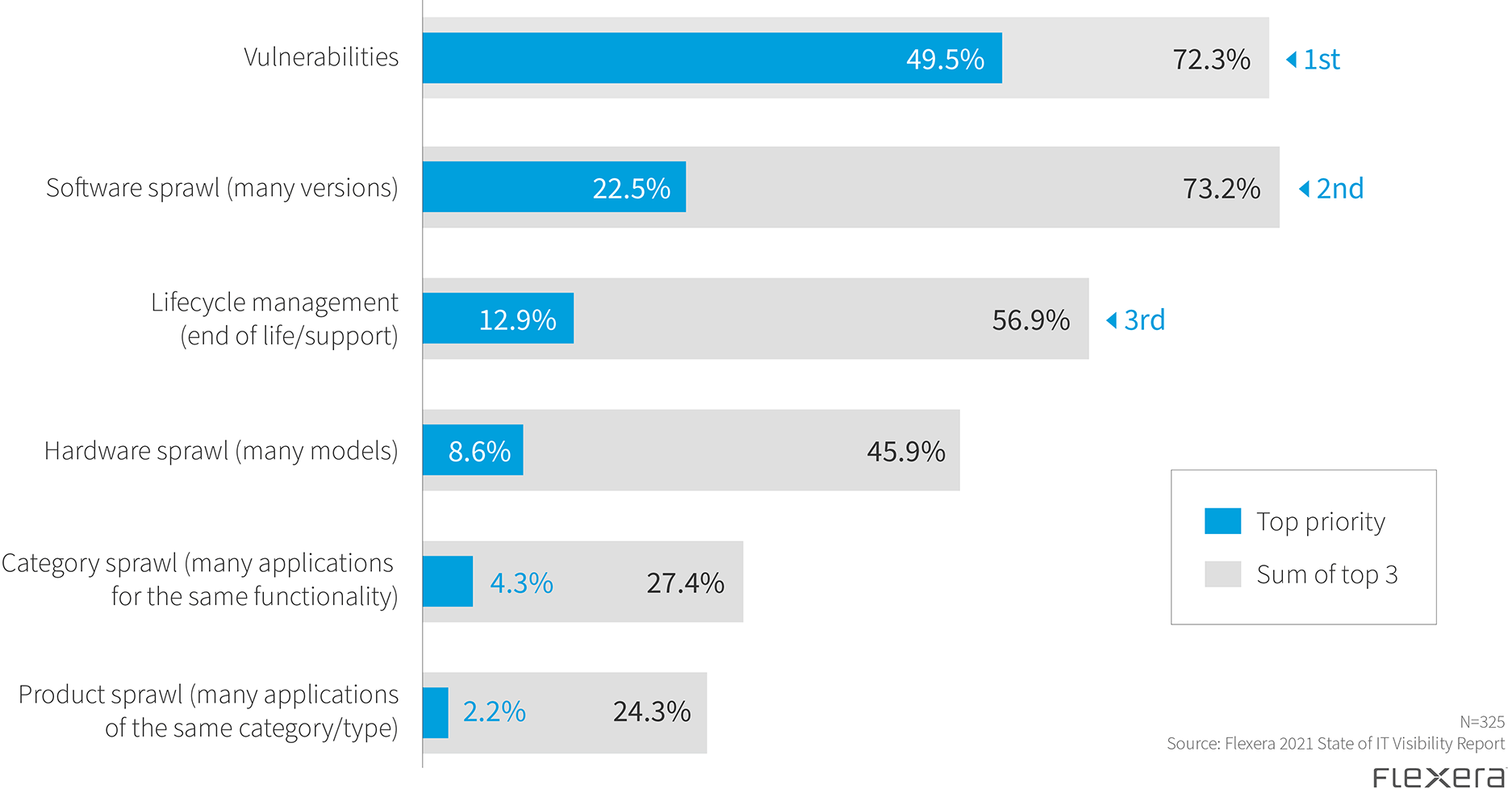 Ten most vulnerable categories by EOL/EOS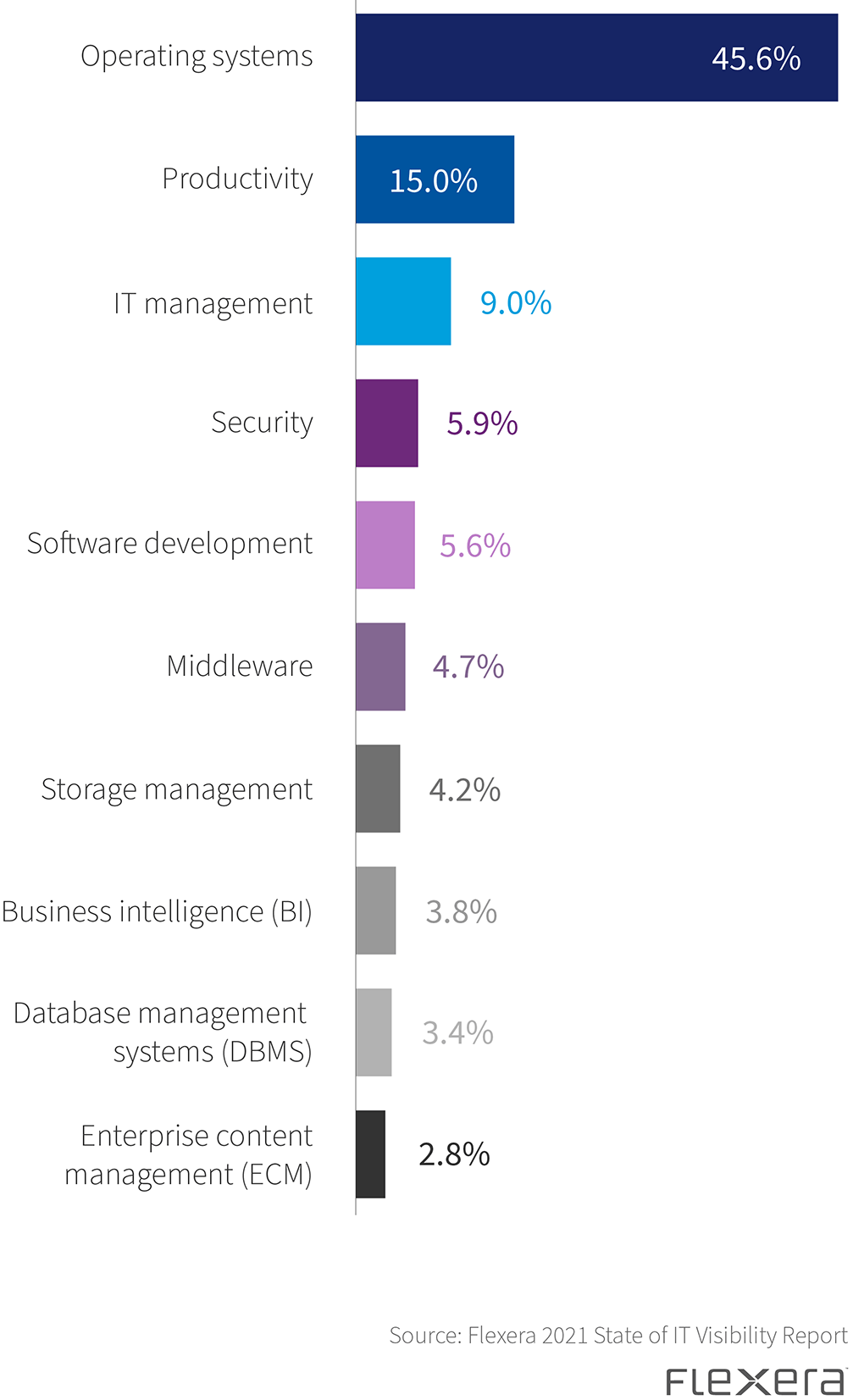 Visibility into your IT data—especially toward adaptability to changing technology—is more important than ever to your organization's success. As the IT landscape continues to change at warp speed, it is critical to understand how businesses interact internally for common outcomes and objectives.
Be the first to hear critical insights from this new report and trending topics, including:
IT infrastructure
IT asset lifecycle management
Vulnerability landscape
Industry trends
Register to get accurate and up-to-date visibility into the technology assets that shape your IT landscape.
Speaker
Kevin Miller
Senior Manager, Product Marketing
Flexera