Organisations of all sizes, in virtually every industry and every region around the world, are investing heavily in technology to drive growth and increase competitiveness. In this first annual Flexera 2020 State of Tech Spend Report: European Edition, we found that, overall, respondents are spending seven percent of revenue on IT.
Where is the money going? The top three initiatives cited by survey participants are digital transformation, cybersecurity and cloud first/cloud migration. These largescale projects require substantial technology investments, so it's not surprising that more than half of respondents say they expect to increase IT spend over the next year.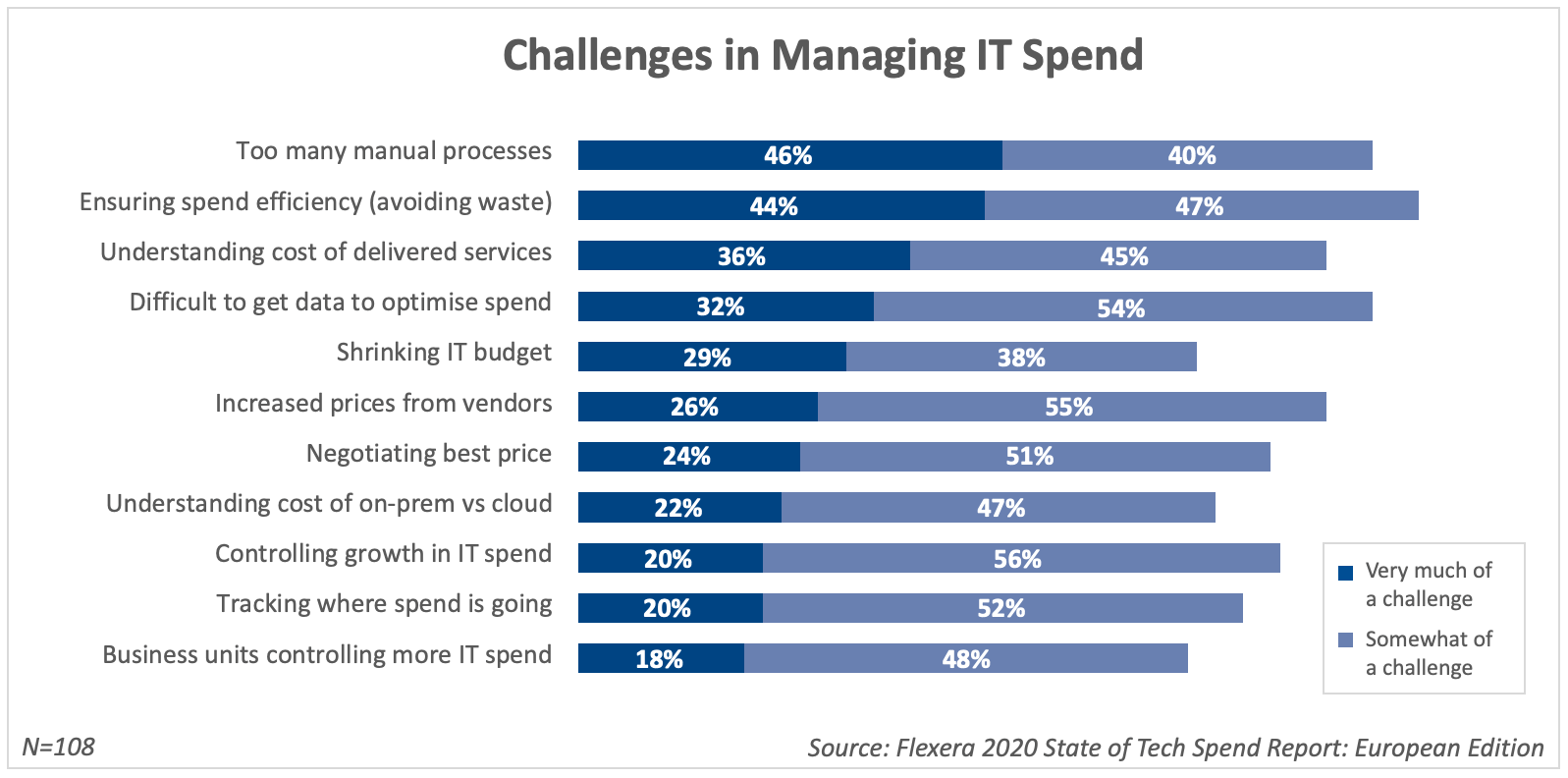 This report comprises a collection of data that represents 108 European survey respondents. It is a subset of the data from the overall report, which included North American companies and 303 total respondents. We believe this data subset is useful because it demonstrates the uniqueness of European companies and approaches to IT spend that are demonstrably different from North American peers.